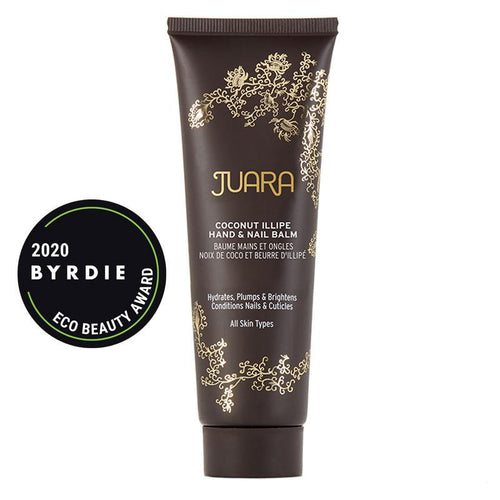 Coconut Illipe Hand and Nail Balm 73ml
JUARA Skincare
HYDRATES | SOOTHES | BRIGHTENS | CONDITIONS NAILS & CUTICLES
Sourced from candlenut, buriti oils, sea algae, and oat bran, JUARA Coconut Illipe Hand & Nail Balm helps hydrate and smooth dry hands. The non-greasy yet creamy blend addresses early signs of aging by improving the appearance of skin.
Winner of Byrdie's Eco Beauty Award.
This concentrated blend of nourishing ingredients provides long-lasting hydration for dry hands and cuticles that remains even after handwashing.
Apply to hands when they feel dry, rough or stressed. Massage into cuticles and nails.
This product is for you, if you :
-Hope to improve skin condition.
-Notice more dry lines and wrinkles on your hands and around your knuckles.
-Are concerned with dry and brittle nails as well as rough, torn cuticles.
-Are concerned with redness and signs of stress on your hands.
-Want a moisturizer for your hands that is formulated to last beyond washing your hands.
-Are looking for a hand cream that deeply moisturizes but won't leave your hands greasy.
-Do a lot of activities/ work that dry out your hands: gardening, paperwork, washing/ contact with water, disinfecting hands, changing diapers.
-Are looking for a gift that everybody, men and women, can appreciate (teachers, hostess, colleagues, neighbors. etc.)
Key Jamu Ingredients: Coconut Oil, Illipe Butter, Wild Mangosteen Butter, Rice Bran Oil, Sea Algae, Oat Bran, Buriti Oil.
All Ingredients: Water/Eau, Shea (Butyrospermum parkii) Butter, Dicaprylyl Ether*, Stearyl Alcohol, Cetearyl Olivate*, Ethyl Olivate, Jojoba Esters, Glycerin, Sorbitan Olivate*, Cetearyl Alcohol*, Candlenut (Aleurites moluccana) Oil, Coconut (Cocos nucifera) Oil, Hydrolyzed Jojoba Esters, Algae (Dictyopteris polypodioides) Extract*, Natural Fragrance/Parfum, Rice Bran (Oryza sativa) Oil, Oat (Avena sativa) Bran Extract*, Buriti (Mauritia flexuosa) Fruit Oil, Illipe (Shorea stenoptera) Seed Butter, Avocado (Persea gratissima) Oil, Wild Mangosteen (Garcinia indica) Seed Butter, Tocopherol, Cetyl Palmitate*, Sorbitan Oleate*, Sorbitan Palmitate*, Sodium Levulinate, Sodium Phytate, Xanthan Gum*, Sodium Benzoate*, Potassium Sorbate, Citric Acid.
JAMU INGREDIENTS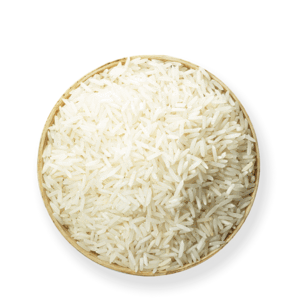 Rice
Rice bran oil and rice starch extracted from Indonesia's beautiful rice paddies has been used to treat dry and stressed skin, including eczema, for centuries.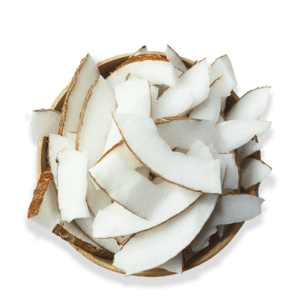 Coconut
Coconut is a staple in Indonesian lifestyle and beauty rituals. In addition to its delicious flesh, coconut oil is rich in Vitamins E & A and healthy fats, making it a valuable anti-aging agent. It keeps skin smooth and supple while slowing down the aging process.