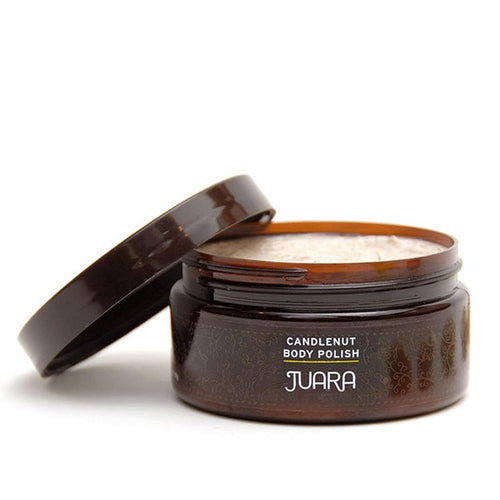 Candlenut Body Polish 213g
JUARA Skincare
MOISTURIZES | EXFOLIATES | SOFTENS
Combining walnut exfoliants and Illipe Butter, the JUARA Candlenut Body Polish helps slough off dry layers and then moisturize the skin beneath. Because our unique formula contains no soap or surfactants, it washes off to leave behind a veil of gentle moisture and no residue.
Dual action scrub that moisturizes and exfoliates dry, rough, flaky skin. This scrub is suitable for all skin types, and can be used inside or outside of the shower, providing convenient on-the-go spot treatment as desired.
Apply on dry skin as a spot treatment or in the shower. Massage dry areas gently in circular motion until cream is absorbed. Gently brush off grains or rinse lightly with water.
This product is for you, if you:
-Have dry, rough, flaky, skin on parts or spots of your body (elbows, knees, ankles, etc.).
-Prefer a scrub that moisturizes as well as exfoliates.
-Want a scrub that you can use inside as well as outside of the shower without the need for water.
-Are looking for a way to prep legs before shaving.
-Want to prep and hydrate skin for an even application of self tanner.
-Great as an on-the-go spot treatment to instantly brighten and smooth exposed areas like hands, ankles, knees, elbows or shoulders.
-Want a simple way to luxurify your home manicure or pedicure.
-Great as a complementary treatment for Keratosis pilaris (small, hard bumps on mostly upper arms, thighs and buttocks).
Key Jamu Ingredients: Candlenut Oil, Crushed Walnuts, Illipe Butter, Avocado Oil, Rice Bran Oil.
All Ingredients:Water/Eau, Avocado (Persea gratissima) Oil, Walnut Shell (Juglans regia) Grains, Illipe (Shorea stenoptera Seed Butter, Candlenut (Aleurites moluccana) Oil, Stearyl Alcohol, Rice (Oryza sativa) Bran Oil, Cetearyl Olivate, Sorbitan Olivate, Glycerin, Carbomer, Potassium Hydroxide, Fragrance/Parfum, Phenoxyethanol, Caprylyl Glycol, Glyceryl Caprylate, Phenylpropanol.
JAMU INGREDIENTS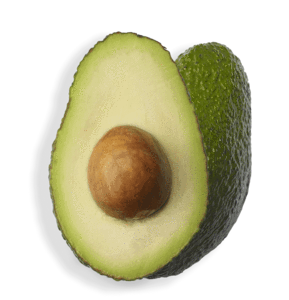 Avocado
Avocado is a fruit that has been depended upon throughout traditional Indonesian beauty rituals to provide nourishment, and to brighten, soften, and boost the resilience of skin and hair.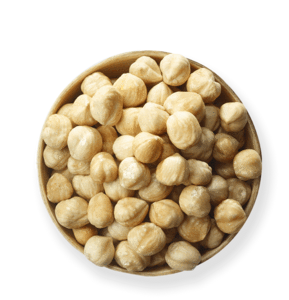 Candlenut
Candlenuts are used as a staple in Indonesian food dishes, in addition to body scrubs, hair treatments (like the deep conditioning cremebath), and scalp oils. Candlenut Oil is known for its easy, velvety skin absorption due to the rich Omega 3 and 6 essential fatty acid content which helps penetrate and moisturize even the driest of skin.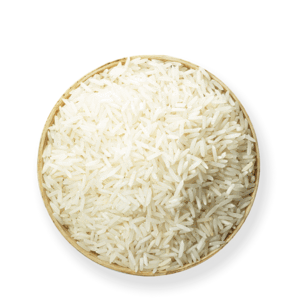 Rice
Rice bran oil and rice starch extracted from Indonesia's beautiful rice paddies has been used to treat dry and stressed skin, including eczema, for centuries.